Unit 4: Earth's Natural Resources and Processes
Week of January 21st
Upcoming Assessments:Minerals Quiz TBD
Vocab:
All vocab is journal-ed in students science journals. Students may bring this home at any time, but needs to come back to class the next day.
igneous rock
metamorphic rock
sedimentary rock
rock
rock cycle
weathering
erosion
deposition
sediment
mineral
fossil
resource
renewable resource
nonrenewable
Questions:
How does weathering and erosion shape Earth's surface?
What are minerals?
What are properties of minerals?
How can rocks be classified?
Which resources are found in Florida?
Powered by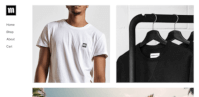 Create your own unique website with customizable templates.