Unit 3: Sun, Earth, and Moon
Week of November 26th
Upcoming Assessments:Science Fair Purpose Re submission due November 26th
Vocab:
All vocab is journal-ed in students science journals. Students may bring this home at any time, but needs to come back to class the next day.
rotation
axis
orbit
constellation
moon phases
telescope
space probe
Questions:
How does earth rotate and revolve in space?
How does earth move in space?
What are moon phases?
How does technology help us learn about space?
Powered by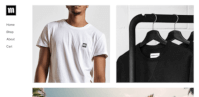 Create your own unique website with customizable templates.