Unit 2: Changing Matter
Week of September 24th
Upcoming Assessments:
Changing Matter Quiz Friday September 28th

​
Vocab:
All vocab is journal-ed in students science journals. Students may bring this home at any time, but needs to come back to class the next day.
Matter

Physical property

Mass

Volume

Density

Solid, liquid, gas

Change of state

Evaporation

Condensation

Magnetism

Attraction

Repel

Physical change

Chemical change

​
Questions:
How are chemical and physical changes different ?

What is a chemical change ?

What is a physical change ?
What evidence indicates a physical change or chemical change happened ?
Powered by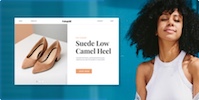 Create your own unique website with customizable templates.