---
Unit 9:Adding and Subtraction Fractions
Week of January 21st :
Extra Practice: See home learning tab.
students can turn in 5 pages WITH WORK by Friday and receive $10 class money.
Upcoming Assessments:
January 18th and 22nd: Math Winter Diagnostics
January 24th: Addition/ Subtraction of Fractions WITH mixed numbers, converting between mixed numbers/ fractions greater than 1, decomposing fractions with UNIT fractions.Vocab:
numerator
denominator
fraction
equivalent fraction
simplest form
common denominator
common numerator
mixed number
fraction greater than 1 (improper fraction)
associative property of addition
commutative property of addition
​
Questions:
​
​How can we apply addition and subtraction strategies to fractions?
How can we add and subtract with mixed numbers?
How can we solve real world measurement problems involving addition and/or subtraction of fractions?
Powered by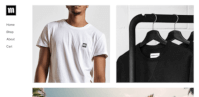 Create your own unique website with customizable templates.