---
Unit 6: multiply 2 digit by 2 digit numbers

Week of November 26th
Extra Practice: See home learning tab.

students can turn in 5 pages WITH WORK by Friday and receive $10 class money.

Upcoming Assessments:

Division Retest - Monday November 26th

Multiplication Test- Tuesday November 27th

Vocab: All vocab is journal-ed in students math journals. Students may bring this home at any time, but needs to come back to class the next day.

compatible numbers
Distributive Property of Multiplication
Multiply
Product
Factor

Questions:

​

​How can we select and use appropriate multi-digit by 2 digit multiplication strategies ?
How can we assess reasonableness of products using mental math strategies?
How can solve word problems involving multiplication?
Powered by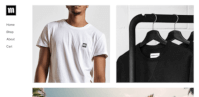 Create your own unique website with customizable templates.