Unit 3: Factors, Multiples, and Patterns
Week of September 24th
Extra Practice: See home learning tab. (Will be updated this week for new unit)
students can turn in 5 pages WITH WORK by Friday and receive $10 class money.
Upcoming Assessments:


Vocab: All vocab is journal-ed in students math journals. Students may bring this home at any time, but needs to come back to class the next day.
Array
Common Factors

multiple

divisible
factor

multiple

number

pattern

prime

composite

product

term

Questions:
​
How can we find factor pairs of a number ?
​How can we determine if the number is prime or composite ?
How can you identify common Factors ?
​how are multiples and factors related ?

Powered by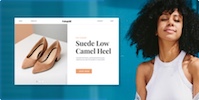 Create your own unique website with customizable templates.