Here are some additional resources that can be worked on at home!

Math:
Unit 6: Multiply 2 digit by 2 digit
Unit 5: Divide by 1 Digit Numbers
---
Unit 4: Multiply by 1 Digit Numbers
*with the multiplication sheets please use any strategy of your choice and attach the work to the page

---
Unit 3: Factors, Multiples, Patterns
​

---
Place Value,Rounding, and Addition/Subtraction Practice
students can turn in 5 pages WITH WORK by Friday and receive $10 class money.
---
Science:


Powered by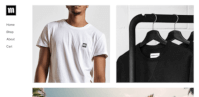 Create your own unique website with customizable templates.